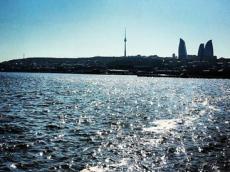 The National Hydrometeorology Department of the Ministry of Ecology and Natural Resources forecasts the weather to be variable nebulous and intermittently gloomy against the backdrop of mostly rainless weather. In Baku and Absheron peninsula on September 25. Mild western, north-western wind to blow and infrequently intensify.
The temperature will be +15-19C at night and +23-28 in the noon.
Weather is going to be dry in the main excluding short-term rain and lightning insome mountainous and foothills regions at night and in the evening. Western wind to waft and strengthen off and on.
The temperature will be  +14-19C at night, +24-29C in the afternoon, while +6-11C in mountains at night and +15-20 in the afternoon.
/Eco.Gov.Az/