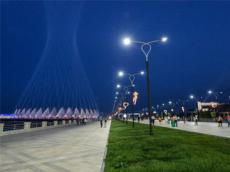 By AzerNews
The National Seaside Park (boulevard) in the Azerbaijani capital Baku will be fully covered by the wireless Wi-Fi network, its official Nazim Majidov said on September 3.
According to Majidov, technical work is currently underway to install access points. To date, over 30 Wi-Fi access points have been placed at the seaside park.
The wireless service is scheduled to start operation by the year-end. The wireless access network will allow users to get free access to some online resources, including social networks and the websites of several government agencies.
In addition, commercial packages may be offered to users who want to enjoy all the advantages of the network, such as watching videos and downloading content online.
Wi-Fi is presently the most suitable option for users since the market is full of devices including laptops, phones and smartphones which support the standard.
Free zones of wireless Internet access will be available in public places of the capital Baku in 2013 in accordance with the ICT Year Action Plan.
Baku Boulevard, the favorite place of many Baku residents and visitors, is full of people at any time of the year. Recently, it was expanded two-fold and is still getting larger and more attractive with a new exterior. The next step is to expand the boulevard towards the Zykh settlement.
Elders and youngsters alike enjoy staying at the seaside park, and the free wireless network will be definitely exciting for youth as well as for businessmen, who will be able to work in the open air.
Many cultural and sports events are held at the boulevard. Another innovation which may be applied there is non-smoking areas.
Also, the administration of the National Seaside Park said that in 2014 free sports grounds equipped with exercise machines will be placed in the new part of the boulevard.