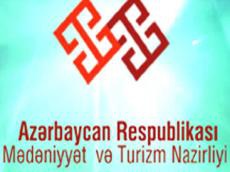 In a number of cities and regions of Azerbaijan, namely Sheki, Shamkir, Ganja, Shabran, Lerik and others, historical sites are being repaired and restored on the basis of projects agreed with the Ministry of Culture and Tourism, Deputy Minister of Culture and Tourism Vagif Aliyev said at a meeting held today on the results of activities of the regional departments of the Ministry of Culture and Tourism in 2012.
According to him, some individual houses are illegally built on reserves.
"At the beginning of these illegal activities some departments of the ministry culture and tourism did not fully implement their duties and took an inert position. Such an attitude to the cultural heritage of Azerbaijan is completely unacceptable. Department heads should mobilise all available means to avoid such cases," the deputy minister said.
"Today 1935 cultural institutions in the regions need overhaul and are currently under repair and 1226 institutions function in such buildings that are not suitable for this purpose, "he said.
129 institutions and historic monuments were damaged as a result of an earthquake that occurred in the district of Zagatala in the north-western region.
Today, the majority of cinemas in the regions need overhaul and equipment meeting modern requirements, Aliyev said.

/Trend/