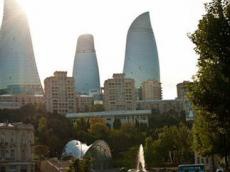 The National Hydrometeorology Department of the Ministry of Ecology and Natural Resources reports changeable cloudy and chiefly rainless weather for Baku and Absheron peninsula. Gentle southern wind will intensify off and on.
The temperature will be close to 0C at night, +5-10C in the afternoon.
Regarding the regions of Azerbaijan , as some eastern regions are going to have rain at night and in the morning, dry weather is expected for most of the regions in the afternoon. Mist will be observed in separate places. Eastern wind to blow.
The temperature will be from -2 to +3 at night, +8-13C in the afternoon, while -6-11C in mountains at night, -15-20C at high mountainous regions, +0-5 in the afternoon.
/eco.gov.az/