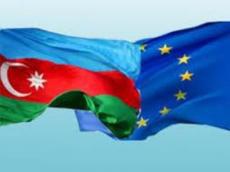 EU Neighbourhood Info Centre – EU-Azerbaijan relations at a click
The EU Neighbourhood Info Centre website (www.enpi-info.eu) has been improved and now it offers something for everyone in all of the 17 EU Neighbourhood countries, including Azerbaijan.
The new site, which is a gateway to news and information on the European Union's partnership with its neighbours to the East and South, features daily news updates, new sections on job offers and EU funding opportunities, full background information on the Eastern Partnership and the EU's relations with its Eastern neighbours, as well as a new online documentation centre, the Neighbourhood Library.
The entire contents of the Euro-East portal are available in English and Russian and a dedicated page concentrates all the news, background information and material related to the European Union's relations with Moldova. Selected material is available also in Azerbaijani.
News is updated every day, sourced from over a hundred websites of official EU institutions and EU-funded cooperation projects on the ground, covering everything from major policy developments to grass-roots community actions.
In addition, new photo galleries display thousands of photographs illustrating the human face of the partnership, including from Azerbaijan. All photos are available in high-resolution and free to download to illustrate EU-Neighbourhood cooperation.
One of the most popular features on the website is the section on EU funding Opportunities. It is particularly useful for NGOs and civil society organisations, as well as other stakeholders, active in key policy fields (either from partner countries or EU member states), who wish to participate in the Union's efforts at establishing closer links with its neighbourhood. This section highlights cooperation opportunities available across the neighbourhood (both regional and bilateral), divided between the East and South.
The Job section is updated with vacancies posted by EU-funded projects, EU delegations, etc., divided clearly between the East and South regions.
The Neighbourhood Library gathers policy documents, agreements, reports all in one place and this online digital resource is available for academics, scholars and university researchers, free of charge.
More than 15,000 pages of material are available and updated in four languages (English, French, Arabic and Russian) on the site. With a strong focus on its users, the new EU Neighbourhood Info Centre website features greater news impact, a key visual priority, and deeper integration with social media.
Design changes ensure greater visual strength, clearly defined country and thematic pages, priority promotion of videos and photos, subscription options and language interoperability.
Readers can also join the EU Neighbourhood Info Centre across a range of social media platforms:
Facebook:
Facebook page to keep up to date with news and interactive content
Twitter:
Twitter account for up to the minute neighbourhood news
Linked-in:
Linked-in group, the latest engagement in the fast-growing world of social media, as well as the sub-group on Communication, media and audiovisual

Flickr:
Flickr photo-stream illustrating cooperation in pictures

/Trend/