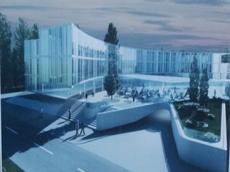 Republican Sports Medical Center will be built in Narimanov district of Baku, on Olympics street.
Project company "RA architect Ltd" told. 
According to the information, a piece of land with total area of 0.2 ha has been allocated for it. Building will have 3 floors and a cellar. A registered department, cloak-room, conference hall, VIP zone, pharmacy, café, waiting room, laboratory, therapeutic pool and cabinet for medical massage will function in the center.
No information delivered on the completion.
Note that customer of the project is the Ministry of Youth and Sports of Azerbaijan. 
/Day.Az/