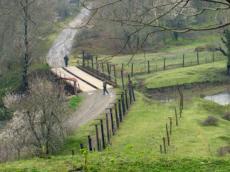 About 600,000 people crossed the Azerbaijan-Iran border from Bilasuvar regions from both countries, in the last 10 months, IRNA reported.
Director of Bilasuvar border customs from the Iranian side, Ahad Mohammadi told journalists that the mentioned number of people is 18 percent bigger than of the same period last year.
He added that on average, 1,300 people from Azerbaijan cross the border at this spot every day.
According to Mohammadi, most of the people crossing the border go for medical treatment and food supplies.
In 2012 Iranian media reported that over 4,000 citizens of Azerbaijan cross the Bilasuvar Border Crossing Point (BCP) on a daily basis, 40 percent of these visits are for medical treatment purposes.
Iran unilaterally abolished visa requirements for citizens of Azerbaijan. Visa is not required for Azerbaijani citizens visiting Iran from January 1, 2010.
/Trend/