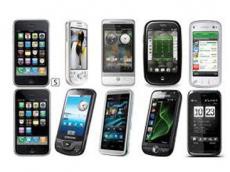 The State Customs Committee (SCC) has stopped the illegal import of mobile phones and their accessories.
The SCC reports that cell phones and accessories were found at citizen of Azerbaijan Parviz Hamidov, who flew by Dubai-Baku flight.
"The luggage of the detainee was found eight cell phones Samsung Galaxy S III, 40 cell phones BlackBerry 9700, and 10 memory cards for cameras TwinMOS Ultra-X SD 66 X 2 GB, another 10 - SD HC Class 4 GB Apacer, 10 - TwinMOS HC Class 8 GB. Besides, the detainee was seized 600 pieces of memory cards Micro SD 2 GB, which had not been declared neither orally nor in writing, or even in e-form," it was reported.
/abc.az/