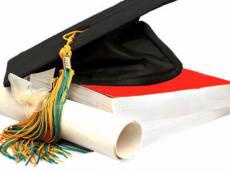 "The admission of the Azerbaijani youth to higher educational establishments without exams and special academic barriers seriously concerns the Ministry of Education" said the Deputy Educational Minister Gulu Novruzov at a press conference, on the occasion of 6th international exhibition entitled "Education and Carrier".
He said that the Ministry wants the Azerbaijani youth to study at high-leveled educational establishments: "But the Ministry has no intention to change the admission rules to the higher educational institutions neither in Ukraine, UK, USA, nor Georgia. As every state has its own internal rule".
Gulu Novruzov also spoke about the diplomas recognition procedure of our students studying abroad. He said that there are multilateral projects on bilateral diplomas recognition procedure in the world, as well as in Azerbaijan and Europe. These projects respond to the international conventions: "The convention on recognition of specialties in education in Europe", signed in May, 1996, and ratified by the Parliament of Azerbaijan in September of the same year, gives an opportunity for the recognition of diplomas on the bases of relevant procedures on foreign diplomas recognition. These rules in Azerbaijan have been identified by the Cabinet. According to convention, there are 2 main principles for the recognition of a diploma. The first is that the institutions must have been registered in the country it exists in. The second is the student must be the real graduator".
Novruzov said that the Ministry has no rights not to recognize the diplomas
/
APA
/