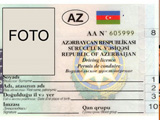 By Decision #196 the Cabinet Ministers has amended the Rules of accounting of demerit points for traffic offenses (SDA).
Under the amendments, administrative penalty of up to 6 points is fixed for driving in the opposite direction on the streets and one-way roads and a number of other offences.
At that, the maximum of penalty points which is followed by driving license disqualification was increased from 10 up to 12 points.
/abc.az/