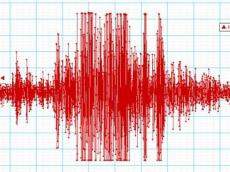 "Seismic activity increased near Lankaran coasts of the Caspian Sea", Head Director of Republican Seismological Service Center of the Azerbaijan National Academy of Sciences Gurban Yetirmishli said.
According to him, 4 quakes have been recorded in the above mentioned areas recently. One of them has 4.2 magnitudes and the other was a little bit weaker: "Tectonic breaking occurred in the above mentioned area resulted in geodynamic processes going in the earth".
Yetirmishli said that the seismic activity in the other parts of the country is in the level of background activity. The seismic activity in Shaki-Zagatala region being rather active in the last months also approached the background activity.
/APA/