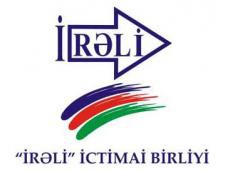 Chairman of the Ireli Public Union Rauf Mardiyev will participate in the international youth forum to be held in Reykjavík city, Iceland, from August 30 to September 4.
The forum entitled "Youth Organizations: Expansion of the structure, infrastructure and activity" will bring together leaders of the 18 youth organizations from European various countries.
Mr. Mardiyev`s itinerary also includes joining European Donor Organizations` conference to be held on August 25-29.
The conference will see discussions on organizing of the youth donors` activities in European countries, as well as new directions of the cooperation among the youth donor organizations.
/
AzerTAc
/