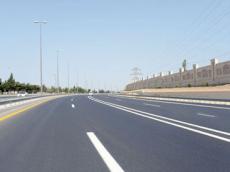 Construction of the junction in the intersection of Ziya Bunyadov Avenue with the Ahmed Rajabli Street will be completed by the end of 2012.
Length of the road is 600 m, width – 28.5 m. the junction will consist of 6 strips and 11 piers.
"Electric lines in the area were transferred, water, canalization and communication lines are being transferred. The project is planned to complete in 2012".
/
APA
/