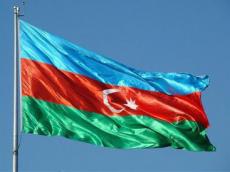 Employee of the Azerbaijani Ombudsman`s Office Vugar Maharramov has participated in a cross-regional conference on torture prevention at the Sheraton Metechi Palace Hotel in Tbilisi, Georgia.
According to the Azerbaijani Ombudsman`s Office, Vugar Maharramov made speeches on works done in the torture prevention, reforms in the relevant sphere and other issues at the different sessions of the conference. The event is organized by the Penal Reform International (PRI) and financially supported by the European Union (EU).
The event was attended by experts representing UN SPT, CAT, OHCHR, CoE, CPT, government officials, representatives of national human rights institutions, National Preventive Mechanisms, as well as civil society from Ukraine, Belarus, Russia, Armenia, Azerbaijan, Georgia, Kazakhstan, Kyrgyzstan and Tajikistan.
The cross-regional conference aimed to provide opportunities for inter-country learning and exchanges of experience. It also sought to provide recommendations for the authorities in all participating countries aimed at improving the ability of state agencies to prevent torture and ill-treatment in their respective institutions. The conference was conducted mostly in working groups where expert level discussion focused on the problematic issues of torture prevention in 9 former Soviet countries.
The regional forum was organized in the framework of PRI`s project on strengthening institutions and building civil society capacity to combat torture in 9 post-Soviet countries.
The regional Conference was also supported by the South Caucasus Office of the United Nations High Commissioner on Human Rights.
/
AzerTAc
/