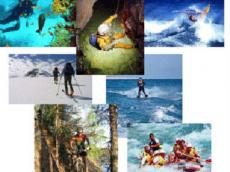 The Baku Tourism School founded by the Azerbaijan Institute of Tourism is likely to open branches in five regions of Azerbaijan.
ATI rector Jafar Jafarov informs that the branches will be opened in Zagatala, Masalli, Gusar, Goygol regions and Nakhchivan.
"The school runs classes depending on the specialty (only linear specialties) from six months up to a year. Currently the school is numbering a total of 60 students on the intermediate set as the school was established only in December 2011, and the main enrolment will be announced in the autumn," Jafarov said.
/abc.az/