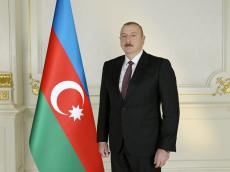 The agreement between the Government of the Republic of Azerbaijan and the Russian Government on media cooperation combating the legalization (laundering) of proceeds of crime and terrorism financing in the cross-border movements of currency and monetary instruments, has been approved following President Ilham Aliyev's decree.
The document was signed in Baku on November 17, 2022.
After the agreement enters into force, the State Customs Committee of Azerbaijan should ensure the implementation of the document's provisions, and the Azerbaijani Foreign Ministry should notify the Russian government of the implementation of domestic procedures required for the agreement.