The President of Azerbaijan Ilham Aliyev has departed to Italy with official visit, "Trend" agency reports.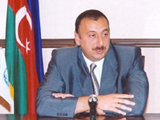 The program of two weeks visit includes one to one meeting with Italian President Carlo Adzelio Champi and negotiations in expanded staff with participation of governmental delegations. By the results of negotiations it is expected to sign about 7 bilateral documents and The Joint Communique of governments' leaders.
Also the following documents can be mentioned: "On military cooperation", "On cooperation in the agricultural sphere", "On mutual administrative support for prevention of customs crimes", "On cooperation in the sphere of jurisdiction".
In the limits of visit it is planned to carry out a business-forum of Azerbaijan businessmen in Italy. Ilham Aliyev also intends to visit Vatican.