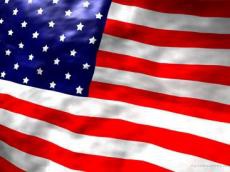 The U.S. embassy in Azerbaijan has refused to comment on the issues related to security of the diplomatic mission in Baku.
"We do not comment on the measures related to safety," the U.S. Embassy in Azerbaijan told Trend today.
According to media reports, the U.S. Embassies in a number of countries have been warned about possible anti-American protests that may follow after the attacks on the consulate in Benghazi (Libya) an the embassy in Cairo. As a result, the U.S. ambassador to Libya and three other U.S. citizens were killed.
At least seven countries in the Middle East, Africa and the Caucasus have been included in the list of countries in which the embassies were warned.
Among them are Armenia, Burundi, Kuwait, Sudan, Tunisia and Zambia.
No information about possible threat to the U.S citizens was placed on the website of the U.S. Embassy in Azerbaijan.
/
Trend
/