Internet tariffs are not regulated by the Tariff Council, they are regulated by the market.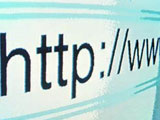 The due announcement was made by deputy Azerbaijani Minister of Communication and Information Technologies Iltimas Mamedov.
"A special council, aimed to consider Internet tariffs and prevent groundless rise in prices on Internet, was created under the leadership of Elmir Veliyev under the Ministry of Communication. The said council copes with its work well. And if we compare the internet tariffs with the beginning of the year, some providers have cut Internet tariffs by 30-40-50% basing on market realities", said Mamedov.
Along with it, Mamedov said the Ministry has definite proposals for providers, which are discussed by a specially created council. "We have already received positive results. In the near future both providers and users will witness the general result of the work", said Mamedov.
He noted that the issue of reducing internet tariffs will be considered provided that Internet quality is not deteriorated.
/Day.Az/