An expanded collegium of Azerbaijan's Ministry of Economic Development was dedicated to the results of the last year.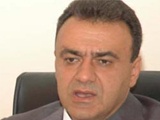 According to Day.Az, it was noted during the collegium that Azerbaijan preserved its leadership for the economic growth rates, keeping it on the level of 25%. Its strategic monetary reserves topped $7 billion, Baku-Tbilisi-Erzirum has been commissioned and implementation of Baku-Tbilisi-Kars railway project been launched.
The per capita revenues have risen by 40%, poverty rate reduced by 3 times in the last 4 years, reached 15%.
Over 145,000 jobs were created last year and over 640,000 within four years.
The Minister said commenting on the improvement of standard-legislative basis, announced that last year the Ministry worked out 18 draft laws: "On special economic zones", "On direct foreign investments", "On regulation of trade activity" and a number of others.
Economic and legal expertise of 134 standard legislative documents was also carried out.
/Day.Az/