Industrial production grew 38.6%, year-on-year, during the first quarter to AZN 4.6 billion in Azerbaijan.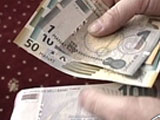 The industrial growth was 51.3% in oil production, 26.9% in gas output, 61.9% in rubber and plastic production, 2.4 times in engineering, 47.8% in vehicles and equipment production, 42% in logging, 9.6% in foodstuff production and 27.2% in electronics and optic devices making.
The proportion of state sector was 22.9% in the industrial production.
168,000 people were employed by industrial enterprises during this period, up 4.9% from a year earlier.
Average monthly wages of temporarily hired workers rose 22.2% to AZN 291.5, in mining industry went up 27.1% to AZN 715.3, in processing industry climbed 19.8% to AZN 151.9, in production and distribution of electricity, gas and water jumped 25.1% to AZN 1468.5. APA-Economics