Azerbaijan's Taxes Ministry has started to receive tax declarations on trial.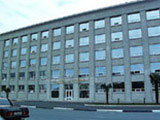 Ministry told APA-Economics that the statements will provisionally be in paper because of the debate over digital signature in the country.
Under the State Program for 2005-07, transition to e-declaration system will be complete by this year's end.
Ministry's website offers e-declaration section and taxpayers can fill e-declaration getting password from tax authorities.