The U.S. Food and Medicine Agency has banned the sale of 'Jermuk' mineral water produced in Armenia.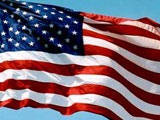 The agency investigated that the mineral water contains arsenic which is dangerous for health. They stated that the mineral water damages kidneys, skin, blood and nervous system a week after the use of the water. Poisoning can even cause cancer and death.
Food and medicine agency advised the people used the mineral water to contact the agency and noted that the investigations will continue, APA's US bureau reports.