Azerbaijan Investment Company (AIC) and Milk-Pro LLC can sign an investment in March.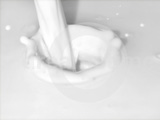 AIC Executive Director Riyad Gasimov told APA that negotiations are close to agreement.
The agreement will finance construction of a new Milk-Pro factory in Baku. Moreover, AIC will acquire a 20% stake in Milk-Pro. Investment from other sources will also be made in the company.
Milk-Pro LLC is engaged in production of dairy products and juices.
The companies signed memo of understanding on December 14.