State Customs Committee of Azerbaijan transferred taxes and duties of AZN 57.65m to the State Budget in January. The forecast was met by 101.68 percent.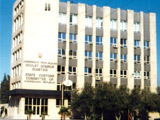 This figure represents an AZN 94.04mn or 47.55% increase on the same period of last year.
The SCCA told APA that the collection of customs taxes and duties rose 31.03 percent from the same period last year.