Government of Azerbaijan intends to acquire some part of Swiss Hollsim's interest in Garadagh Cement.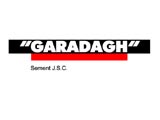 Azerbaijan's Economic Development Minister, Heydar Babayev, said an agreement will soon be signed with Hollsim.
He didn't say what percentage the government is going to acquire from Swiss company.
He also said Azerbaijan reached agreement with the world's giant cement producer Lafarge on establishment of a cement plant in Azerbaijan.
The project costs some $150m-$200m, APA informs.