An operation 'Migrant' was conducted for revealing illegal migrant labors in the district Mangistau, Kazakhstan.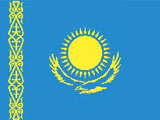 It was found out that over13 000 foreign citizens are working illegally in Mangistau. The majority of them are Uzbekistan, Kyrgyzstan and Azerbaijan citizens, Kazakhstan Migration Service told the APA.
Migration Service officers found out that over 3 000 Azerbaijanis are working illegally in the district. The majority of the migrants are working in the spheres of construction and service.
The Migration Service explained the necessity of legalization of their activity to the migrants.
The Migration Service told the APA those who do not want to legalize their activity will either be deported from the country or pay fines.
The activity of 70% of the migrant labors has already been legalized.