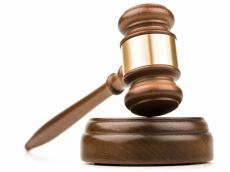 By Azernews
By Sara Israfilbayova
The State Committee on Property Issues of Azerbaijan held next auction on privatization of state property on November 6.
The Committee will hold next auction on privatization of state property on November 13, where 73 state objects will be exhibited for sale.
The auction will offer 20 joint-stock companies, 26 small state enterprises, 14 non-residential areas, 10 vehicles and three unfinished buildings.
The portal for privatization – privatization.az, launched in July 2016, reflects all necessary information about the facilities, their addresses, location, and even initial cost and aims at facilitation of the process. The website is available in two languages - Azerbaijani and English. "Why Azerbaijan is special" section available on the website explains the reasons and advantages of investing in the country.
The privatization process is designed to attract both foreign and local investors, as well as develop the business environment of Azerbaijan.
Moreover, the State Committee on Property Issues held the first electronic auction on July 4, 2017.
The "electronic auction" service, which is available on the website privatization.az, combines the privatization procedure of vehicles and equipment. In the future, it will be possible to privatize small state enterprises and facilities, joint-stock companies through electronic auction. Now, the corresponding work in programming is being implemented.
The State Committee on Property Issues was established on May 19, 2009 on the basis of the relevant presidential decree.
The main activities of the State Committee are the management of state property, attraction of investments, maintenance of a single cadastre of immovable property, maintenance of a land cadastre, organization of a land market, protection and improvement of land quality.