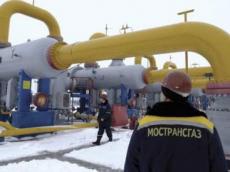 The European Union prefers to focus on Azerbaijani gas transportation project rather than Russia's South Stream pipeline, Bulgarian Novinite news agency reported with the reference to the president of the European Commission Jose Manuel Barroso.
During the meeting with the Deputy Chair of Bulgaria's GERB (Citizens for European Development of Bulgaria) Tsvetan Tsvetanov, Barroso said
He also stressed that by refusing to give political priority to South Stream, Europe could focus on a gas pipeline project running from Azerbaijan through Italy.
Gas is to be produced within the second stage of Azerbaijani Shah Deniz field development is considered as the main source for the Southern Gas Corridor project, which will allow Europe to diversify its sources of hydrocarbon supply and strengthen energy security.
As part of the project, Europe will be getting some 10 billion cubic meters of gas from Azerbaijan on an annual basis.
The gas to be produced within the second phase of the field's development will be exported to Turkey and to European markets by means of expanding the South Caucasus Pipeline and construction of the Trans-Anatolian Gas Pipeline (TANAP) and the Trans-Adriatic Pipeline (TAP).

/Trend/