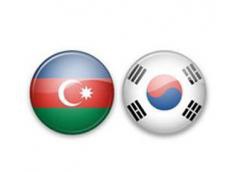 By AzerNews
A project on the construction of a waste water system will be implemented in the Pirshagi settlement outside the Azerbaijani capital Baku. The project has been prepared and will be implemented with the participation of Korean companies, South Korean Ambassador to Azerbaijan Choi Suk-inn has said.
The project realization is expected to be launched this year. Construction of the system can take three years.
Choi Suk-inn said that the project worth $43.5 million will be implemented under a loan allocated to Azerbaijan by South Korea.
The total amount of South Korea's lending to Azerbaijan for the implementation of projects aimed at economic and social development is $65.5 million. The rest of the amount will be spent to establish a vocational training center in the country.
Besides, the ambassador said that South Korea and Azerbaijan are interested in strengthening cooperation in the field of education, adding that his country supports expansion of student exchange programs with Azerbaijan.
According to him, currently 76 Azerbaijani students study in Korea and 26 Korean students study in Azerbaijan.
The ambassador reminded that in October 2012, Azerbaijan Diplomatic Academy (ADA) and Korea's Hankuk University of Foreign Studies signed a memorandum of understanding and in February ADA principal Hafiz Pashayev visited Korea to discuss issues related to the development of relations between the leading universities of this country and ADA.
He expressed confidence that the visit will facilitate increasing the number of students studying within the exchange program.
In January, the Azerbaijani Education Ministry and South Korean Ministry of Foreign Affairs and Trade signed a grant agreement on digital multimedia infrastructure and an e-education network for the Nakhchivan State University in Azerbaijan. The agreement was signed by Minister Misir Mardanov and Ambassador Choi Suk-inn to create a portal to render online educational services such as e-learning, an electronic library and a distance education network.
South Korea and Azerbaijan have closely cooperated in the political, economic, cultural and other fields for over 20 years since the establishment of their diplomatic relations.
The two countries have signed 40 documents so far, and relevant framework has been created to develop friendly relations between the two governments.