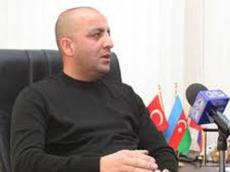 The Palmali Group of Companies may participate in the tender for the privatisation of the Turkish ports, head of the Palmali Group of Companies Mubariz Mansimov said in an interview with Hürriyet newspaper.
According to Mansimov, the company may take part in the tender jointly with a consortium of Turkish companies.
Turkey is going to privatise several major ports from next month: Derince (Izmit), Kruvaziyer (Izmir), Izmir Yuk (Izmir), Tekirdag (Tekirdag) Gulluk (Mugla), Kabatepe (Canakkale), Gokceada Kuzu (Canakkale), Pasaport Iskelesi (Izmir) and Galataport (Istanbul).
In total, Turkey intends to privatize more than 13 major ports in the country.
Mansimov also said that at present the Palmali Group of Companies includes 270 ships, 170 of which are by Palmali. The Group is one of five biggest ship-owner companies in the world for the number of available ships, he said.

/Trend/