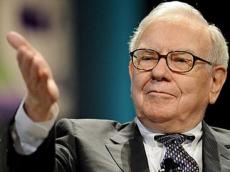 Warren Buffett has teamed up with one of Brazil's richest men to serve up the biggest takeover of the year, agreeing to take US ketchup maker Heinz private in a $28bn deal.
The deal, which is the fourth-largest food and beverage acquisition of all time, underscores the rising tide of dealmaking around the world and has raised the hopes of bankers that merger and acquisition activity will accelerate.
The cash deal, which has been approved by the Heinz board, has brought together Mr Buffett's Berkshire Hathaway with 3G Capital, a private equity firm backed by Brazilian billionaire Jorge Paulo Lemann, which led the 2010 leveraged buyout of Burger King.

/CNN/