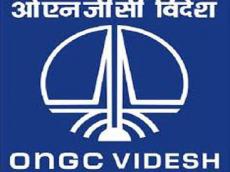 The Cabinet Committee on Economic Affairs (CCEA) of India plans to consider approving of ONGC Videsh Ltd's stake acquisition in Azerbaijan on Thursday, Indian ZeeNews reported with a reference to official sources.
In early September, 2012 the American Hess company agreed to sell its share in the development project of Azeri Chirag Guneshli oil fields (2.72 per cent), as well as 2.36 per cent stake in Baku Tbilisi Ceyhan pipeline to India's ONGC.
The transaction value is estimated at $1 billion, the report stated. The company expects to complete the transaction in the first quarter of 2013.
According to the sources, the deal's approval was listed on CCEA agenda for Thursday's meeting.


/Trend/
Earlier Reuters reported about ONGC's plans to raise up to $900 million dollars in the first quarter of 2013 through a dollar bond issue to fund an acquisition in Azerbaijan.
Production at Azeri-Chirag-Guneshli oil field, located about 100 kilometers east of Baku in the Caspian Sea, was launched in 1997.
The shares in the contract, excluding the share of Hess, are distributed as follows: BP (operator of Azeri-Chirag-Guneshli) - 35.83 per cent, Chevron - 11,27 per cent, Inpex - 10,96 per cent, AzACG - 11 6 per cent, Statoil - 8,56 per cent, Exxon - 8 per cent, TPAO - 6.75 per cent and Itocu - 4,3 per cent.