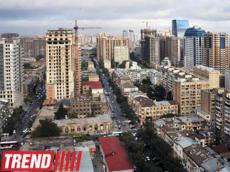 The Azerbaijan Insurers Association (AIA) will hold the general meeting of members to elect a new head on Jan. 25, current executive director of the association Azer Aliyev told Trend today.
"A general meeting of members of the association will be held on January 25," he said. "The plan for 2013 will be adopted. The budget will be approved for this year. A new director will be elected for the next three years."
He stressed that the association will operate in three main areas - education, expansion of international relations and promotion of insurance in 2013.
"The association may join any international organizations," he said. "The negotiations are underway. Moreover, the association will try to take some work on propaganda pursued by the State Insurance Supervision Service under the Finance Ministry. Today the association is strong enough to take this burden. The system will be developed when the training of insurance consultants and agents will be held on a regular basis. The legislation is being amended. According to them, they should be evaluated every three years. It is also possible to hold the actuarial business courses for students."
He added that the idea of holding the Day of Azerbaijan at the International Conference of Reinsurers in Baden-Baden for the second time was voiced.
/Trend/