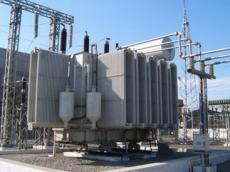 The issue of energy efficiency is one of the areas of Azerbaijani state energy policy, head of the investment department of the Azerbaijani Ministry of Industry and Energy Ramiz Rzayev said at the workshop 'Covenant of Mayors - East: National Day in Azerbaijan' today.
"The significant energy resources are the basis of the economic development of the country," Rzayev said.
He said that the efficient use of energy resources creates the prerequisites for the country's sustainable development.
"The country's role in regional and global security is known," he said. "Azerbaijan is an exporter of all kinds of energy resources."
"The country's energy security has been assured," he said. "The efficiency is important to us. Our responsibility is to economically spend what we have."
Rzayev said that the main problems hindering the development of energy efficiency is the weak institutional infrastructure, lack of a tariff methodology, strategy and plans in the field of alternative energy, law and established rules for energy efficiency financing and slow development of heating systems.
"Taking into account all these problems, we have developed recommendations for the effective use of energy as the implementation of these measures will reduce energy consumption by 40-45 per cent," Rzayev said.
He said that the production volume decreases in Azerbaijan every year. Around 23 billion kilowatt / hours were generated in 2006, then in 2011 - 20 billion kilowatt / hours and in 2012 - 18 billion kilowatt / hours.
This index is not one of the economic downturn as the generation of electricity is reduced amid gasification growth, Rzayev said.
He said that at present, 90 per cent of the country's population has been connected to gas.
The demand for electricity is expected to increase in Azerbaijan two-fold until 2025 amid the economic and social development.
At present, the use of electricity per capita in Azerbaijan is 1600 kilowatt / hours. The figure is 6000 kilowatts per hour in developed countries.
/Trend/