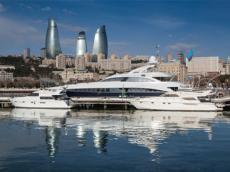 Around 30 companies from RS showed interest for participation on the business forum between RS companies and companies from Azerbaijan, which will be organised at the end of January in Banjaluka, APA reports quoting Sarajevo Times.
RS Minister for Economic Relations and Regional Cooperation Željka Cvijanovi? talked with the President and Executive of Business Chamber Borka ?uri? and Dragica Risti? about the preparations of the forum.
They also talked about several field for improving the business environment such is the project of the beginning of business registration reform in RS and functioning of Regulatory Reform Committee. They mentioned the realization of joint projects of Ministry and RS Chamber of Business, especially about the progress of the regional project Certification of municipalities with positive business environment.
During the meeting, they concluded that the cooperation of Business chamber with the representation offices of RS abroad was successful and they considered plans for the improvement of the cooperation in 2013.

/APA/