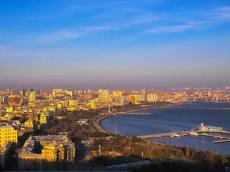 Azerbaijan`s capital will host the 4th EUROSAI (European Organisation of Supreme Audit Institutions)–ARABOSAI (Arab Organization of Supreme Audit Institutions) Joint Conference in 2013.
The First Conference was held in Tunisia (Tunisia), on 1-2 December 2006.The Theme discussed was: "Privatization and its impact on the management of services public. The Second Conference took place in Paris (France), 30 - 31 March 2009, under the Theme: "The role of SAIs in the development of the State agencies performance ".
The Third Conference took place in Abu Dhabi (Arab Emirates), on 29 and 30 March 2011. The Theme of the Conference was "Transparency, Accountability and Fight against Fraud". The "Abu Dhabi Declaration" was adopted at the Conference, where EUROSAI and ARABOSAI got the commitment of working together to promote in their Regions the implementation of the ISSAIs in that respect and to contributing to intensifying the fight against corruption.
/
AzerTAc
/