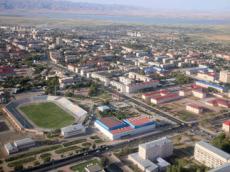 The first meeting of heads of the Customs Cooperation Council of Turkic-speaking States uniting Azerbaijan, Turkey, Kazakhstan and Kyrgyzstan has been held in Nakhchivan.
The State Customs Committee of Azerbaijan informs that its chairman Aydin Aliyev attracted attention to the CCC initiative on "Silk Road" and the future frequency of CCC meetings.
The meeting presented a range of projects of member countries - Kazakhstan's Silk Wind, Azerbaijani system of one-stop shop during the customs inspection, the Kyrgyz customs automation system, Turkish project Karavansaray within the CCC Silk Road framework.
/
AzerTAc
/