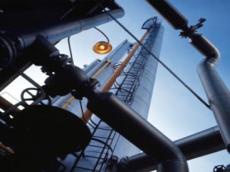 Using its experience and traditions in the oil and gas sector, Azerbaijan continues to increase its reputation as a reliable and professional foreign trade partner. The country was invited to build a refinery in the Kyrgyz Republic, to conduct geological studies of oil fields in the Chechen Republic, to engage in exploration of hydrocarbons in Saudi Arabia and Pakistan. These proposals were received within the last three months. The list may be continued.
According to Fitch latest forecasts, in 2012-2013 the country's strategic monetary reserves will increase by $18 billion more and amount to $58 billion. The country's ability to accumulate oil revenues makes it possible to invest not only domestically, but to gain billions of dollars in assets abroad.
At present, State Oil Company of Azerbaijan (SOCAR) in the medium term prospect is considering the possibility of entering the markets of Austria, Hungary and several Balkan countries. The Greek oil and gas market could have interest despite media reports that investors are fleeing from Greece.
Currently, Greece has put up the national company DEPA for privatization. Large companies, in particular the Russian Gazprom are involved in the privatization. SOCAR has also expressed interest in participation.
From this point of view, another Greek asset, put up for privatization - "South Kavala" may be significant for SOCAR.
EU plans on ensuring its energy security envisage the creation of an integrated gas infrastructure, including construction of inter-connectors with the reverse mode of operation, LNG terminals and underground gas storage facilities(European Parliament's directive No 994/2010).
Underground gas holders are strategic facilities that store natural gas reserves to rapidly cover peak costs in case of unforeseen circumstances, accidents and to increase consumption volumes due to bad weather conditions.
Greece's neighbors have such facilities as Bulgaria - one gas storage facility, Turkey - two, Italy - ten. Greece does not have any, although it is an importing country (about 3.8 billion cubic meters in 2010), rather than producing one. In fact, the standards prescribed in the Directive (formula No 1), the law obliges EU member states no later than December 2014 to have a natural gas infrastructure, capable of rapid restoring its functions in case of violating supplies. This, it envisages the existence of these facilities.
The Energy and Environment Ministry in Greece in its report to the government in 2010 concluded that at the current market conditions South Kavala field, converted to an underground gas storage facility, is absolutely necessary to Greece.
South Kavala is almost depleted offshore gas field with an initial volume of 1 billion cubic meters at a depth of 52 meters in 30 kilometers from the coast of Greece. The conversion into an underground natural gas storage facility will require, according to Technip, approximately 400 million euros.
The working gas storage capacity ranges from 360 to 530 million cubic meters, the total volume - from 720 up to 1 billion, a daily rate of withdrawal - from 4 to 9 million cubic meters, a daily rate of injection - from 5 to 7.5 million cubic meters. The existing marine and coastal infrastructure (a set of offshore platforms and installation of processing gas for further transportation), and close proximity to the national gas transmission network are also in favor of the conversion project.
There are also a number of factors indicating the potential commercial attractiveness of the project to SOCAR. South Kavala is located in lose proximity to the Trans-Adriatic Pipeline (TAP) route - one of the 'Southern Gas Corridor' options, via which Azerbaijani gas will go to Europe. In addition, the region may soon have another source of natural gas - from the Cyprus offshore.
In this context, it would be possible to learn from the experience of the Russian Gazprom, which owns underground gas storage facilities in Europe: Germany, Austria, Serbia, and plans to invest in their expansion.
SOCAR, with such a facility, if necessary, could practice the spot gas supply to closest regional customers. Matios Rigas, director of Energean Oil & Gas - the only operator of oil and natural gas in Greece and the holder of a license to South Kavala field, thinks the same. He believes that in addition to some of the gas that is reserved for energy security of Greece itself, some of the reserves can be used for tender sales to market participants.
South Kavala would be even more valuable asset to SOCAR in the case of purchasing DEPA corporation. This would allow to have in the hands the whole cycle of gas operations in the Greek market, taking into account the experience of SOCAR in gas distribution networks management (in Azerbaijan and Georgia) as well as in the development and maintenance of SOCAR's own underground storage facilities.
Azerbaijani oil is going through the Baku-Tbilisi-Ceyhan oil pipeline, has already found its way into the Mediterranean. It is now possible to continue the development of this important region for the global economy.
Azer Ahmadbayli /
Trend
/