Today.Az

»

Society » Tree-planting campaign continues in Azerbaijan's Jabrayil


02 February 2023 [12:15]

- Today.Az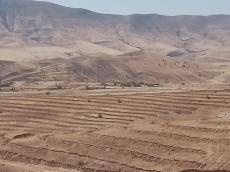 Over 63,000 trees have been planted in Azerbaijan's Jabrayil District up to this date, Azernews reports.
According to the information, seedlings of various types of trees have been planted by the staff of the regional forestry center on 73 hectares of the Forest of Friendship, located in the Azerbaijan-Türkiye International Forestry Training Center Complex.
Representative of the Azerbaijan Forestry Development Service Jabbar Garibov stressed that 13,530 tree seedlings have been planted in the Forest of Friendship area and surrounding terraces over the last week.
Three million trees will be planted in Azerbaijan as part of reforestation efforts in 2023. Over five tons of seeds from 21 different species were planted on 14 hectares in 2022.
On May 3, 2022, the president signed a decree on measures to create a green energy zone in the country's liberated territories.
Under the decree, $1.3 million shall be allocated from the presidential reserve fund to attract a specialized international consulting company to develop an appropriate concept and master plan for the creation of a green energy zone on Azerbaijan's liberated territories.
On October 20, 2022, Presidents Ilham Aliyev and Recep Tayyip Erdogan attended the groundbreaking ceremony for the Azerbaijan-Turkiye International Forestry Training Center, Smart Seedlings, and Forest of Friendship Complex.