Today.Az

»

Business » In current year, real growth rate of GDP in country is predicted to be 1.8 percent, ministry says


07 June 2023 [14:21]

- Today.Az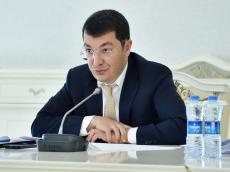 The fact that last year was accompanied by uncertainty also had an impact on forecasting, Azernews reports, citing the First Deputy Economy Minister Elnur Aliyev telling at the second reading of the bill on changes to the state budget for 2023 at the meeting of the Economic Policy, Industry, and Entrepreneurship Committee of the Milli Majlis held on June 7.
Changing forecasts is due to internal and external reasons. Processes in the world food market, logistics, changes in the price of oil and energy, military operations in Ukraine and other reasons forced to change the forecasts.
The deputy minister drew attention to the fact that in the current year, the real growth rate of GDP in the country is predicted to be 1.8 percent and reach AZN111.6bn ($65.65bn). The oil GDP is expected to increase by 4.9 percent and reach AZN77.7bn ($45.7bn).
Stating that inflation was 3.9 percent last year, Elnur Aliyev said that it was due to prices in the food market.
According to him, last year the prices of tobacco products and beverages increased by 16.6 percent, non-food products by 11.8 percent, and paid services by 10.7 percent.
Elnur Aliyev pointed out that according to the forecasts given by the International Monetary Fund in April of this year, the average annual inflation in 2023 will be 7 percent, and 8.6 percent in developed countries.