Today.Az

»

Analytics » Turkish participation in TAPI could give it a necessary boost


14 August 2015 [14:38]

- Today.Az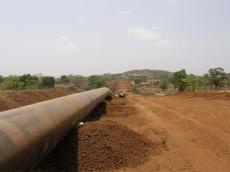 By Aynur Karimova
Turkey's participation in the 1,600-kilometer Turkmenistan-Afghanistan-Pakistan-India gas pipeline project would give significant impetus to the implementation of the project, Bruce Pannier believes.
The expert on Central Asia and Senior Correspondent at Radio Free Europe/Radio Liberty told Azernews that the more international interest is shown in the TAPI project, the more likely it would at least get started.
Pannier was commenting on Turkmen President Gurbanguly Berdymukhamedov's proposal to Turkish companies to take part in the TAPI pipeline project, which was made during his recent visit to Turkey.
Turkish Petroleum Corporation told Trend on August 11 that it is considering the Central Asian nation's attractive proposal. "Currently, Turkmenistan's proposal is under consideration."
"If TPAO or another Turkish company did decide to participate in building TAPI, it would be a large boost to the project. It would show other potential investors that there is some confidence TAPI could be realized and that confidence was coming from a country not directly involved in the pipeline, which is important," Pannier noted.
Participating in the TAPI project is of importance for Turkey as well.
"Every country, particularly the countries located at the crossroads of Europe and Asia, wish to have a part in large gas and oil projects currently being implemented or, like TAPI, being discussed. Turkey is no exception and especially with construction of TANAP underway and the likelihood that Iran might start shipping gas to Europe in the coming decade, Turkey now sees itself as a key player in the international energy market and would like to emphasis that by participating in as many high-profile international projects as possible," he said.
The expert believes that Turkish investment in TAPI would also alleviate some of the financial burden "that presently it appears Turkmenistan, Pakistan, and India would have to bear."
Sureyya Yigit, a lecturer at Istanbul Aydin University and advisor to the think tank Ankara Policy Centre, believes that Turkey's participation in the TAPI project would not only maintain Ankara's influence in Central Asia, but also strengthen the country's position in the energy sector.
"This would be welcome in terms of foreign policy for Ankara which has relied more on commercial and cultural relations and fallen back in terms of participating in large multinational infrastructural energy projects," he told Azernews.
The TAPI pipeline – with a proposed capacity of 33 billion cubic meters of natural gas per year – is projected to extend from Galkynysh field in Turkmenistan through the Afghan cities of Herat and Kandahar to its final point at a settlement on the Pakistani-Indian border.
The ADB was appointed as the transaction advisor for the TAPI gas pipeline project in November 2013, while Turkmenistan's Turkmengas State Concern was endorsed as the consortium leader of TAPI Pipeline Company Ltd in August 2015.
A feasibility study of the project was developed in 2008, and it estimated the total cost of the pipeline's construction at $7.6 billion. But as of now, the figure is projected to exceed $10 billion.
Experts believe that TAPI is not only a regional project envisaging the transit of Turkmen gas, but also a global one. The implementation of the project will strengthen Turkmenistan's independence, and its gas supplies to world markets will increase significantly.
TAPI is an opportunity to ensure stability in Afghanistan and could contribute to the rehabilitation process in the post-war country. It will also create more job opportunities and provide Afghanistan with a guaranteed income from transit.