Today.Az

»

Analytics » Return of blocked petrodollars could be detrimental to Iran economy, if not properly controlled


05 August 2015 [17:36]

- Today.Az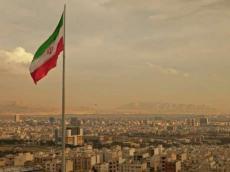 By Sara Rajabova
Though the lifting of sanctions on Iran will open new opportunities and bring a revival to the country's sanctions-hit economy, there are also thoughts that a sudden improvement and inflow of petrodollars could have some side effects.
Some experts warned that ill-prepared economic measures and an incorrect usage of the blocked assets will have negative effects on the country's economy, which has been severely battered by international sanctions over the years.
It's expected that billions dollars of Iran's blocked assets abroad would be release after sanctions on its economy are lifted following the implementation of a nuclear deal between Iran and P5+1 group of countries reached July 14.
Some in Iran are wary of "the Dutch Disease", should the country fail to properly exploit the expected flow of petrodollars once sanctions will be removed.
The Dutch Disease is defined as a development through which a large inflow of foreign currency into a given country makes its manufacturing sector less competitive.
Mohammad Reza Sabzalipour, the president of World Trade Center Tehran said if suitable policies are not applied by government and that previous methods and procedures continue, the nuclear agreement and nullifying bans unfortunately will have irreparable and dangerous side effects on Iran economy, noting only way that will figure out these developments will depend on government's decision.
In previous years, Iranian politicians were striving to reach a comprehensive nuclear agreement in order to lift embargos and unfreeze the assets.
"11th government's effort is to completely remove bans from economy, especially from oil and bank sector. It can be said that one of the main results of nuclear agreement is the return of the blocked incomes to the country. But what effect may have if blocked money, $120 million, returns to Iran cycle of economy?," Sabzalipour told AzerNews.
However, he said, there are various options on amount of Iran's blocked money out of country and officials state different narratives, so that, much to surprise, the governor of Iran's Central Bank announced the amount of blocked money only $120 million.
He went on to say that an issue that should be given much more attention is the manner of injecting and spending the money, noting that incorrect money injection will result in an irreparable destructive effect on the economy.
On the other hand, he noted that the inflow of frozen assets to the country would most probably be directed to the oil and gas sector, and thus won't be beneficial for the other sectors of the economy.
"Following the lifting of bans, not only blocked money but also foreign exchanges from increasing oil sales, foreign investments and non-oil exports will enter the Iranian economy. This process makes the situation uneasy because inflow from all of the dollars will run around oil and gas industries and other productive and industrial industries in country will not take profit from it," Sabzalipour said.
Though the Iranian government welcomes foreign investment, there are concerns that potential increased trade activity as a result of the removal of the sanctions against the Islamic republic would result in imports of foreign goods to the country.
In his recent interview, President Hassan Rouhani admitted that such concerns are valid. He said Iran would welcome foreign investment, but not increased imports, noting that he has directed his economic team to monitor the issue.
Sabzalipour said the anxiety surrounding increasing imports should not be ignored.
"There are fears that the foreign exchange rate would gradually decrease by increasing foreign exchange from government incomes and then purposeless foreign exchange injection in market can be an important factor to increase unrestricted imports. An import increase, the first outshines on Iranian products, which will consequently target employment. So, this will cause a rise in the unemployment ratio day by day," the economist said.
He noted that after nullifying the bans, which is considered as a new season in Iran economy, a lack of suitable guidance for the blocked dollars will result in an increase of oil incomes and augmentation for some of the credit lines for economic projects will be main challenge. "So, in order to overcome this challenge, government should take a suitable policy."
Sabzalipour further added that studies show that foreign investments will concentrate on big industries as the foreign companies will enter into negotiations with common investing companies as well as big government-owned and partially government-owned enterprises.
He stressed that this may cause a threat to small to medium sized enterprises in the private sector and could lead them to bankruptcy and destruction.