Today.Az

»

Analytics » ISIS bomb draws Turkey's ire


24 July 2015 [16:26]

- Today.Az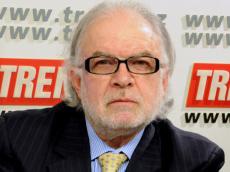 By Claude Salhani 
Expect the war against the so-called Islamic State to take a serious shift in the weeks to come if as expected, Turkey gets in the game. Two recent developments lead us to believe this is likely.
First is the news reported by The New York Times that Turkey has green-lighted US warplanes the use of the strategically positioned Incirlik air base in southern Turkey. This is an air base used by NATO forces where the US has a number of fighter jets and bombers, It also places the planes much closer to the theater of operations.
Being able to use the Incerlik facility will give the US Air Force an operating edge in the fight against the Islamists.
One official in Washington called this a "game changer".
This is a dramatic change of pace in the battle to defeat the jihadists, not only because of Ankara's acquiescence to US pressure to allow American war places access to the air base, but perhaps more importantly is the fact that Turkey is now off the fence and squarely on NATO's side once again.
Strategically, operationally, as well as emotionally, this must be a huge setback for this Islamists.
And second is the report from the previous week accusing the IS for the bombing that killed 31 people and left more than 100 wounded when a huge explosion took place in a Turkish town near the border with Syria. Ankara was quick to point an accusing finger at the jihadists.
With relations between the two sides reaching rock bottom, things can only go from bad to worse. Until recently the IS (also called ISIS) enjoyed support from Turkey.
But on Friday, Turkish antiterrorist police raided a number of safehouses in Istanbul and arrested about 250 people. This will of course raise the stakes and the fight with Islamists.
Now Turkey's President Recep Tayyip Erdogan, himself is a practicing Muslim, recognizes that there is no way that Turkey can survive as a modern nation and agree with the brutality and the uncivilized behavior practiced by the IS.
The interesting question now is what concessions did Washington make to Turkey to have Erdogan come off the fence on the right side.
One wild guess is that the ones who will come out with the short straw at the end of the day are the Kurds.
This of course was all very predictable and it was only a matter of time before Turkey came to realize it too.