Today.Az

»

Analytics » Post-sanction Iran and Turkey


15 July 2015 [11:03]

- Today.Az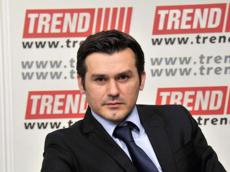 By Rufiz Hafizoglu 
Iran and Turkey are two Muslim countries which have a powerful military potential in the region.
The trade turnover between Iran and Turkey stood at $14.2 billion as of the first six months of 2015. Ankara and Tehran intend to increase the volume of trade turnover to $30 billion by late 2016.
Doubling the trade turnover in one year and a half can seem fantastic without taking into account that today, a final agreement on Iran's nuclear program was signed in Austria's capital between Iran and P5 +1 (the US, UK, France, Russia, China and Germany).
Signing of this agreement means that a number of sanctions imposed on Iran, including Resolution 1929 adopted by the UN Security Council in 2010 will be lifted.
This resolution envisages embargo on supply of materials related to nuclear activities and developing ballistic missiles program. It also bans the export and import of any types of weapons and the related materials from Iran.
It is not ruled out that this resolution will be abolished partially which doesn't meet the interests of Iran, Russia and Turkey to a certain extent.
Namely due to this resolution of the UN Security Council, Russia is still unable to supply S300 missile defense systems to Iran.
As for Turkey, this country has been actively developing its defense industry throughout 13 years.
Turkish officials always state that the military equipment produced in the country causes serious interest of neighboring countries.
The United Arab Emirates, Saudi Arabia, Iraq and Pakistan are among the importers of Turkey's military equipment.
It became known in November 2012 that in accordance with the agreement between Turkey and Egypt, the latter will buy 10 unmanned military aircraft from Ankara. However, this deal was abolished following the military coup in Egypt.
Starting from 2011, Turkey began to produce "Altay" tanks, mobile outposts that proved themselves effective in combating the Kurdistan Workers' Party (PKK), Canik TP9 pistols, "ANKA" unmanned aircraft and other military equipment.
Moreover, Ankara intends to produce domestic laser the prototype of which has already been prepared.
The proposal to create such a weapon was put forward by the Scientific and Technological Research Council of Turkey (TUBITAK) in May 2013. Turkish navy will be equipped with these weapons.
All this suggests that although Ankara is not able to compete with some countries producing weapons, theoretically, it can partially fill Iran's weapon market. Once sanctions imposed on Iran are lifted, Turkey will definitely try to use this chance.
Moreover, it is not ruled out that Ankara will try to benefit from Iran's experience in defense industry sphere.
Namely the sanctions against Iran allowed the country to achieve serious success in defense industry sphere.
Iran started to produce domestic tanks, armored personnel carriers, missiles, radars, boats and fighters in 1992. The country presented its first long-range unmanned aerial drone in 2010.