Today.Az

»

Analytics » What Russia's halt of "South Stream" means for Azerbaijan


02 December 2014 [13:56]

- Today.Az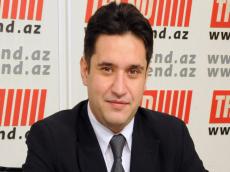 Following the talks between Turkish and Russian presidents Recep Tayyip Erdogan and Vladimir Putin, the latter made a statement that in the future will affect one of the biggest projects of Azerbaijan - the Southern Gas Corridor, which is to deliver Caspian gas to Europe.
President Putin announced the halting of the "South Stream", into which Russia has already poured more than $4.5 billion. This statement was basically the first direct evidence of the impact of the European sanctions on Moscow.
So what role can this move play for the supplies of Azerbaijani gas? Due to the lack of competition on the market of southern Europe - that is what the Russian project was intended for - the importance of supplies from Azerbaijan will significantly increase.
Europe, which today puts up a variety of conditions, such as additional checks of privatization of Greek gas transmission operator DESFA, will have to be more compliant, as for now Azerbaijan remains the only real alternative supplier of gas to southern Europe.
However, the re-orientation of supplies from Europe to Turkey, which is what Moscow intends to do, will significantly increase the influence of Russia on the energy market in Turkey, where Azerbaijan actively works.
It is possible that after a significant increase in Russia's gas supplies, Moscow will consider projects of acquisition of related infrastructure, especially since that can become good investment. However, Moscow's possibilities in this issue are greatly limited.
At the same time, it poses no threat to gas supplies from Azerbaijan, as supplying and planned volumes are already under contract. And considering this, one must think very carefully before agreeing to Turkey's condition of "take or pay" regarding the gas supplies.
There's another important point that should be considered. As the head of "Gazprom" Alexei Miller said, Russia and Turkey have agreed to build an underwater pipeline with capacity of 63 bcm, 14 bcm of which will go to Ankara, while the rest would be brought to the Turkey-Greece border.
So who will be supplying that gas to Europe? If Russia was to supply gas to the EU through Turkey, it would've made such a statement. Thus, it shouldn't be ruled out that Ankara has achieved what it dreamed about for many years - re-export of gas to Europe.
And if for the Southern Gas Corridor Turkey will act only as a transit country, the difficult situation of Russia may allow Turkey to achieve its goals. Especially that the Turkish pipeline company Botas has experience of re-exports, even of small amounts of Azerbaijani gas to Greece.
One way or another, about 50 bcm of non-Azerbaijani gas will be delivered to the Turkey-Greece border, and exactly there, where the Trans Adriatic Pipeline will begin.
It should be noted that even the maximum capacity of this pipeline is not able to transport even a half of Russian gas, which it intends to deliver to Turkey. If this project is actually to be implemented, it will become a prerequisite for new gas pipelines in southern Europe.
Of course Turkey is well aware of all that. Ankara's long-lasting desire to become an energy hub and also the center linking the supplies of gas to Europe, is well known. As the events of the recent years show, policy is made by the one who sits on the pipe and holds the valve.
And as a rhetorical question on the subject I would like to ask whether Russia will ask permission from the other Black Sea countries for the construction of an underwater pipeline the laying of which can be much more dangerous than the Trans-Caspian gas pipeline?
/Trend/