Today.Az

»

Analytics » Lavash, common heritage of regional countries: UNESCO


01 December 2014 [16:19]

- Today.Az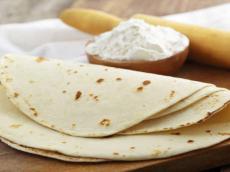 /AzerNews/
By Mushvig Mehdiyev
UNESCO decided to include Lavash (flatbread) in its intangible cultural heritage list, recognizing it as the common traditional bread of the regional countries.
The UN cultural and scientific organization made the decision on November 26, saying the preparation of Lavash requires great efforts, coordination, experience and special skills, which strengthen family, community and social ties.
The unique flatbread is widely used in the cuisines in Azerbaijan, Turkey, Iran, Kazakhstan, Armenia etc.
Baking Lavash is a ceremony involving at least two or three women. It is very hard for a single women to handle its baking. Newly baked Lavash dries after a short period of time and needs to be watered 15-20 minutes before eating.
Earlier Armenia appealed to the UNESCO in an effort to present Lavash as a typical example of its cuisine. However, the UNSECO passed a resolution to acknowledge it as a common heritage of several regional countries, after reconsidering the issue based on Azerbaijan's appeal.
"UNESCO said Armenia's efforts to absorb Lavash was unacceptable. It recognized Lavash as an example of cuisine, which is used in Armenia's territory like in other regional countries," Azerbaijan's Culture and Toursim Ministry said.
The Intangible Cultural Heritage List, a unique project to recognize and preserve immaterial culture, have been compiling since 2008 The list includes entries from 103 countries. It currently contains Argentine tango, Mongolian calligraphy, Middle Eastern falconry, Vanuatu sand paintings and even the Mediterranean diet are in the list.
Director of Azerbaijan's Copyright Agency Kamran Imanov said the word Lavash emanated from the word "ash" that means to cook and etimologically belongs a Turkic world.
"The word Lavash comes from the ancient Turkish word "ash". Moreover, its is baked in tandir – a traditional bakery oven in the Turkic world. These facts prove that neither Lavash nor tandir belong to Armenia, both of them are the heritages of the Turkic cuisine," Imanov said.
Historians claim that the first information about Lavash's origin dates back to 6,000 years B.C.
Lavash's name is also mentioned in the Azerbaijani literature's oldest written example "Book of Dede Korkut", compilation of ancient stories and events occurred in Azerbaijan in the XI-XII centuries.
Mahmoud Kashgari's world-wide-known Turkish-Arabic "Divani-Lugatit-Turk" dictionary of 1072-1074 years contains information about Lavash. The book of Kashgari, the first Turkish philologist, is the oldest book containing Turkish words.
The Azerbaijani literature contains essential information about Lavash by the greatest poets and writers, including Nizami Ganjavi, Mehseti Ganjavi, Xagani Shirvani.
The UNESCO added seven items from Azerbaijan, Bulgaria, Brazil, Bolivia, Burundi and Bosnia Herzegovina, increasing the number of the intangible heritages to 265. Azerbaijan's traditional headwear Kelagay, Bulgaria's traditional Chiprovski carpet, Bosnia Herzegovina's Zmijanje embroidery, Brazil's sportive and musical Capoeira dance, Bolivia's traditional Pujillay ve Ayarichi songs, as well as Burundi's royal drum dance were included in the list of protected intangible heritages.China is the runaway leader with 38 entries in the Intangible Cultural Heritage List, followed by Japan with 22 entries and Croatia with 14 items. Neither the U.S., nor Britain have not contributed any single item of intangible heritage to the list so far, according to UNESCO.