Today.Az

»

Analytics » Azerbaijani film awarded in London


17 November 2014 [11:30]

- Today.Az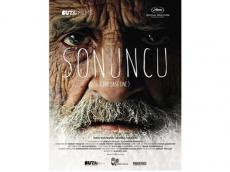 /AzerNews/
By Amina Nazarli
Azerbaijan's "The Last One" movie was among the prize winners in one of the brightest film festivals of Europe, London Film Festival
The Azerbaijani film won the "Audience Choice Award" of the festival.
Earlier in November, the film became the winner in the category of Best Foreign Film, gaining the "Golden Cat" award of the 15th International Short Film Festival in Izmir.
The profound film is directed by Sergei Pikalov. The operator of the film is Denis Madishev and producers are Nasib Piriyev and Mariya Ivanova. The main roles in the film were played by Azerbaijan actors Idris Rustamov and George Kafarov.
The shooting of this original drama was performed in Shabran city, Sura village located 120 km from Baku. "The Last One" is not just a film. This is a story of the success of young producers - Maria Ivanova and Nasib Piriyev ("Buta Films" film studio).
The film tells the story of the last veterans of the World War II. The old man survived all his friends, wife and children. But he was not alone - an old refrigerator roared in the corridor. The old man could not remember when he last spoke to people. Waking up in the morning, he walked to the fridge. The fridge was not a good talker: it hummed and bounced, then suddenly fell silent. But it replaced the old man hia friends and family.
Since May 2014, the touching film continues its journey through the major festivals of the world. At the International Short Film Festival in Sao Paulo (Brazil) "The Last One" was awarded by the SESc TV channel as the best debut film of 2014.
The film was also presented at film festivals in Russia, U.S., Brazil, UK, France, Bosnia and Herzegovina, Georgia, Greece, Albania, Cyprus, Kazakhstan, Singapore and many other countries.