Today.Az

»

Analytics » PACE may cancel Armenia's mandate at ECHR


04 November 2014 [10:55]

- Today.Az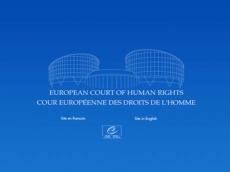 /AzerNews/
By Mushvig Mehdiyev
The Armenian government emerged unwilling to carry out transparent and fair contest to choose a judge to present it at the European Court of Human Rights. It caused a serious disturbance in Strasbourg and could lead to the cancellation of Armenia's representation at the court.
The Parliamentary Assembly of the Council of Europe could back out to choose one of the three candidates presented by Armenia to the position of judge at the ECHR. Moreover, it could disqualify those people to attend the court in protest to Armenia's reluctance to hold transparent and fair competition.
The member of the public organization Union of the European Rights Tigran Egoryan said numerous violations were observed during the contest for choosing a judge from Armenia. "We filed a number of violations in a preliminary report on the results of the contest and sent it to PACE and its consultative body," Yegoryan noted.
The European Court of Human Rights is an international court established by the European Convention on Human Rights with its headquarters in Strasbourg. It reviews applications alleging the states that breached one or more of the human rights provisions concerning the civil and political rights specified in the Convention and its protocols.
Yegoryan said concrete standards were required for transparent and fair realization of the contests. "It is important to provide the real participation of the society in the competition and support the universal transparency," he added.
Yegoryan noted that if the results of the contest are recognized, it will negatively affect Armenia's international image and the judges listed in PACE's report will not be able to act as unbiased and fair judges.
Last year, on the eve of Armenia's assuming presidency of the Committee of Ministers of PACE, some 31 members of the Assembly signed a motion calling Armenia an aggressor country. The motion stated that Armenia was clearly identified as an aggressor state and repeatedly condemned for armed aggression in several resolutions by the international community and the Council of Europe. The motion stressed that Armenia's attitude in this regard clearly contradicted the fundamental principles of PACE.
Armenian delegation at PACE has earlier been condemned for its unethical behavior at the Assembly's meeting. The delegation's head Armine Nagdalyan's microphone has been turned off after her unreasonable behavior, while the meeting organizers has ordered to stop the translation of speeches into Armenian and take the country's delegation out of the conference hall.