Today.Az

»

Analytics » Armenian government retreats in face of domestic dissatisfaction


04 April 2014 [08:00]

- Today.Az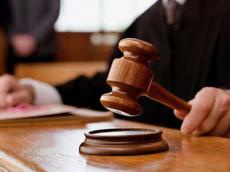 By AzerNews

The rising public dissatisfaction in Armenia made the authorities step back.

Armenia's Constitutional Court declared the disputed items of a law on introducing compulsory accumulative pension system on April 2 unconstitutional. The court's declaration was welcomed by the applause of the people who were waiting near the court's building for its decision.

The court instructed the parliament and government to make corrections to several legislative items of the law by September 30, 2014. By this time, all pension payments should be revised.

Later it turned out that dissatisfied Armenians with the pension reforms "marked a victory" ahead of time.

Member of the Constitutional Court Felix Tokhyan said that the law on introducing compulsory accumulative pensions will be effective and citizens will have to pay mandatory pension contributions by September 30.

"The court has not declared that the law is unconstitutional," he noted. "We just said that the current legislation has unconstitutional items, which should be regulated by the relevant state bodies."

The law enacted at the beginning of 2014 provided the mandatory allocation of five percent of the monthly salary to accumulative pension funds.

The government's pension reforms gave birth to social blasts in the country. Yerevan's central squares have witnessed several protest rallies with the slogans "Stop funded pensions" and "No to state rubbery".

Anti-pension dissatisfaction encompassed the employees of all spheres, including railway men and actors, subway workers, and electricity employees. Four opposition parliament fractions appealed to the Constitutional Court to declare the law unconstitutional.

It seems the government's retreat will not stop the four opposition parliament fractions from declaring their distrust in the government on April 28. The issue will be put to vote on April 30.

The fractions will hold twenty-four-hour rallies on April 28-30 with an intention to gain support for their initiative throughout the country.

The fractions said they have a common position, and change of power is the only possible way to help the country out of the current difficult situation.

Opposition MP Aram Manukyan believes that the Constitutional Court's decision has a political subtext.

"The court repeated what the four opposition parliament fractions have said during the past four months," he said. "The decision resulted from the pressure of the four opposition parliament fractions and the civil initiative "I protest", as well as a declaration about the twenty-four-hour rallies on April 28-30."

Other opposition MPs are not in a hurry to make comments on the Court's decision, and prefer to analyze the whole 64-page verdict.